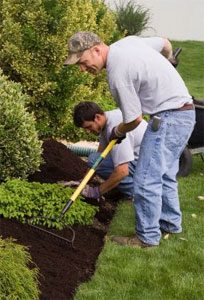 We are passionate about outdoor landscaping. We have an experienced team who offer creative solutions to your outdoors. Our professionals have a huge depth of knowledge on design, construction and maintenance of landscapes.
We provide high-quality work for our clients. We strive for excellence in craftsmanship. We remain directly involved with the project from the start to end. We take care of gardens that we build as they mature. We try to build lasting relationships with our clients. We consult about ongoing maintenance and development of the garden even after completing the project.
We expertise in building residential, corporate and show gardens of all sizes and budgets. If you are interested in transforming your landscape, we will be happy to discuss potential projects with you and provide quotes. We will provide construction guidance and advice as well. You will get professional and courteous service from us all the time. Call us today for your outdoor landscaping needs.
Our Location
136 Essex Street
West Footscray VIC 3012
Contact us with any queries.